Lugad



First Appearance

Alignment

Evil (later becomes good)

Allegiance

Occupation

Warrior of Temra, Adventurer

Family
"You shall be known as the Warrior of Temra."
Lugad (later known as the Warrior of Temra) is a warrior who is half human and half demon.
History
[
]
Lugad was raised by the sorceress Nemain. Lugad is the son of Queen Maeve and the brother of Rohan. Lugad eventually turned against Maeve to help Rohan defeat her, and left Kells and Temra shortly after.
Skills
[
]
Trained to be a weapon from birth, Lugad is a highly-accomplished warrior. Lugad has enormous, physical power and uses this to his advantage. Wielding his battle axe, Lugad was able to fight all four of the Mystic Knights at once. He could also shoot bursts of lightning from his axe.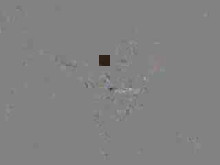 Trivia
[
]
Lugad has the same mark on his arm that Rohan has on his arm.
His mother is Maeve, which makes him Rohan's half-brother. However, his father's identity is never revealed.
Based on the lightning-typed magic he used, "Battle Thunder" the cancelled second season, may have been centered around his return.